Dr. Jenkins is co-author of The Role of Leadership Educators: Transforming Learning and is a leading expert on the instructional and assessment strategies we use to teach leadership. As well, Dan has active research projects associated with understanding the educational and professional backgrounds as well as the professional development needs of leadership educators.
Books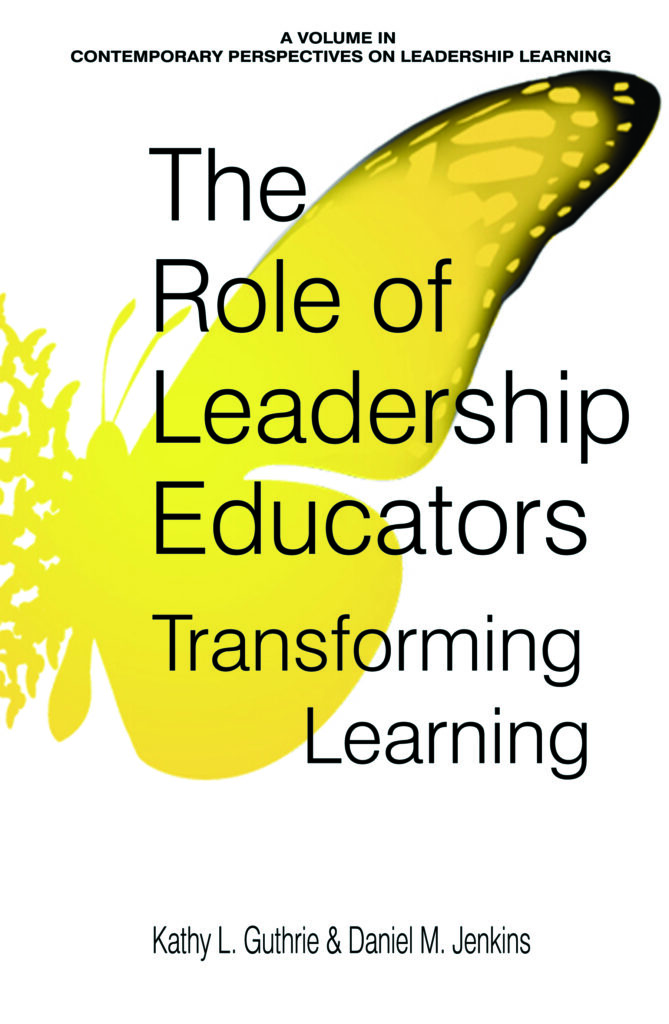 The Role of Leadership Educators
Leadership, as a discipline, leadership education, as a field, and leadership educator, as a profession are still in their infancy and rapidly evolving. As professionals in higher education, we are constantly asked to provide opportunities for students to learn leadership, whether that is inside or outside of the classroom. However, very little, if any professional development occurs in how to create such learning opportunities. This book provides resources for leadership educators in three sections. The first section sets the stage for leadership education and the professional work of leadership educators, culminating with a variety of professional development resources for leadership educators. The second section introduces a leadership learning framework, provides characteristics and examples of strong leadership programs and assessment practices, and describes the transformative practice of leadership education. The third and final section offers specific instructional and assessment strategies ranging from discussion, case study, and reflection, to team-based- and service-learning to self-assessments, role-play, simulation, and games, to fulfill learning outcomes.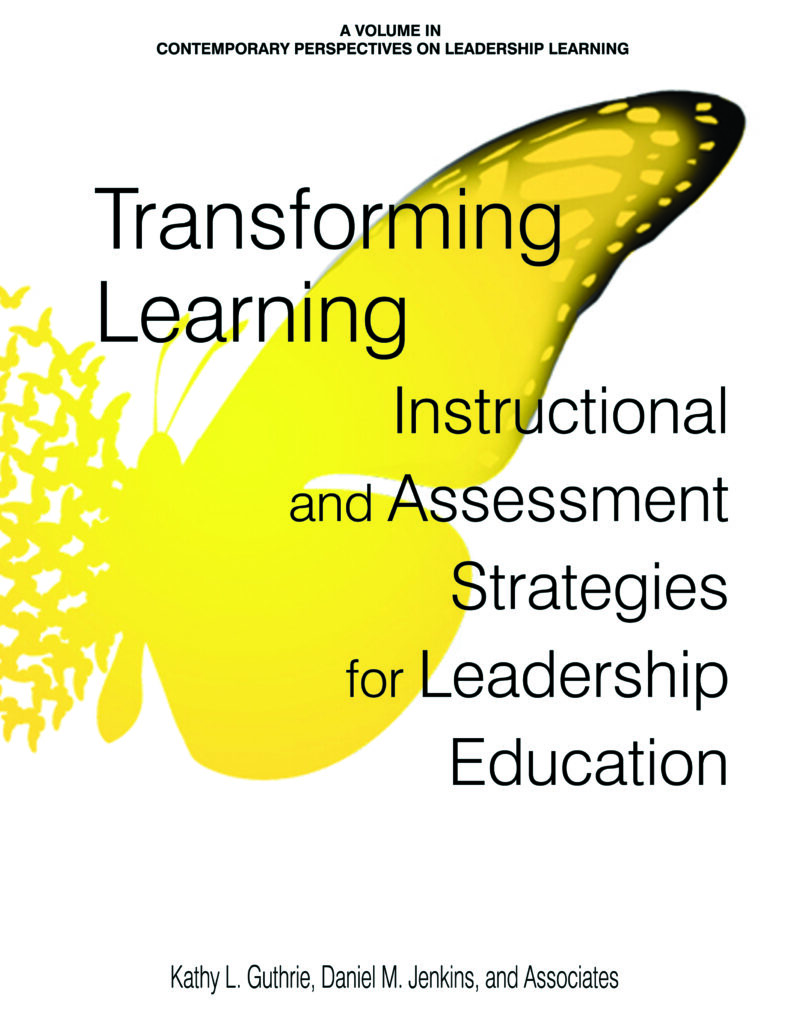 Transforming Learning
In this companion manual to The Role of Leadership Educators: Transforming Learning, this text was developed to fill a significant resource gap in leadership education. In response to this gap, as well as leadership educators' call for professional development related to teaching and learning, this text is grounded in the college teaching and leadership education literature. Filled with 60 learning activities for diverse contributors, this book offers a hands-on resource for leadership educators to use when facilitating leadership learning opportunities.
Each learning activity includes learning outcomes, activity instructions, facilitation notes, and additional resources offered by the author. The text is organized by the pedagogical methods covered in The Role of Leadership Educators: Transforming Learning. Pedagogical methods covered include Discussion, Case Studies, Reflection, Team-Based Learning, Service Learning, Self- and Peer-Assessments, Role-Play, Simulation, Games, and Art. Each chapter contains six learning activities for each pedagogical method, four focused in instructional strategies (curricular, co-curricular, technology-enhanced, followership-focused) and two in learning assessment strategies (curricular and co-curricular).
Selected Publications
Book Chapters
Journal Articles
Trade Magazines and Professional Association Newsletters